What Is Remote

It is our way of saving you time and money! Under the right conditions we can remotely log on to you computer and perform most of the critical tasks we need to without physically being at your location

Why Remote?

● Saves you a trip.
● Saves you time.
● Saves you money.
● No one has to enter ----your home.
● You won't have to go -----out into the elements.
● Convenience of credit ----card payments.
We Connect To Help You Stay Connected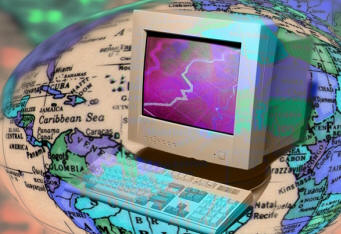 Dell, IBM, HP, Toshiba, Fujitsu, Gateway, Compaq, Acer & more

DO IT THE EASY WAY!

LET'S CONNECT!
Not only do we promise speedy and professional "on-site service" - most often, same day - for the lowest prices in the industry! We now provide FAST, SECURE, TIME-SAVING & RELIABLE REMOTE PC SERVICE! That's right!
We offer Economical Monthly PC Service Agreements. For a little more than the COST OF A LARGE COFFEE
per day per computer we will:
| | |
| --- | --- |
| | Preferably do an initial "on-site" assessment of your computer and needs, or do an in-depth telephone interview. |
| | |
| --- | --- |
| | Install a small yet powerful Certified, Tested & Secure "Remote Access Client" on the PC's covered by the Agreement. |
| | REMOTELY Install and run several 100% effective antivirus, anti-spyware, anti-spam, anti-popup software applications and more to rid your computer of those dangerous violations to your privacy! |
| | Update your System's Hardware Drivers. |
| | Clean & Delete any and all "dead" temp files thus cleaning out and speeding up your hard drive! |
ADDITIONALLY WE OFFER CONVENIENT...
MONTHLY MAINTENANCE AGREEMENTS
For a Reasonable Monthly Fee we will:
| | |
| --- | --- |
| | Remotely access your system a minimum of twice monthly to inspect the health of your PC, performing many of the above listed maintenance tasks and more. |
| | Remain "On Call" to remotely fix any related issues at no additional charge! |
| | Offer deeply discounted rates for any other non-related issues such as hardware repairs, system hardware upgrades, etc.. |
| | With your permission, monthly billing to your credit card or bank will automatically be done through the added security and convenience of PayPal®. |